TEAMS EMBARK ON ANOTHER MEGALEG, IN MALAGA, SPAIN, ON "THE AMAZING RACE," WEDNESDAY, NOV. 16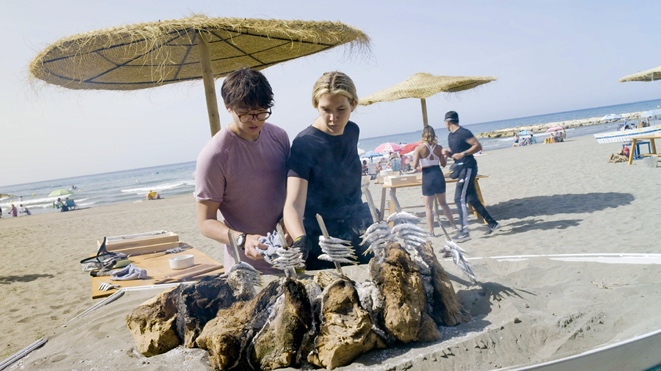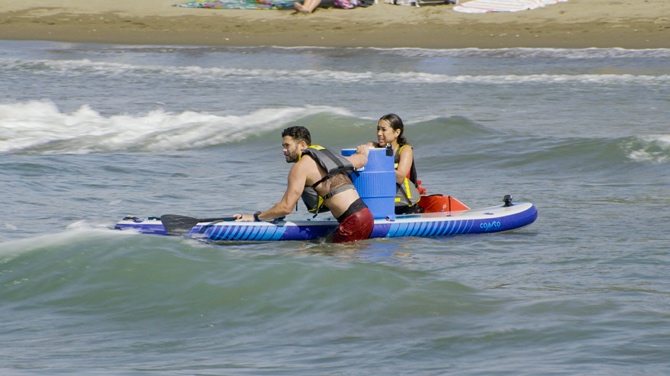 "Vamos a la Playa" – Teams embark on a megaleg in Malaga, Spain, where racers become grill masters and brave rough waters, on the CBS Original series THE AMAZING RACE, Wednesday, Nov. 16 at a new time (9:00-10:00 PM, ET/PT) on the CBS Television Network, and available to stream live and on demand on Paramount+. Phil Keoghan is the host.
Following are the teams competing on the upcoming season of THE AMAZING RACE: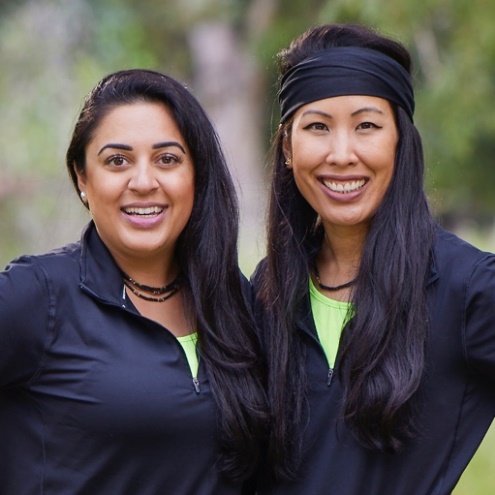 (ELIMINATED on 9/21)
Aastha Lal (33, VP of Operations) and Nina Duong (34, Director Business Dev.)
Engaged from Marina Del Ray, Calif.
Watch: Meet Aastha and Nina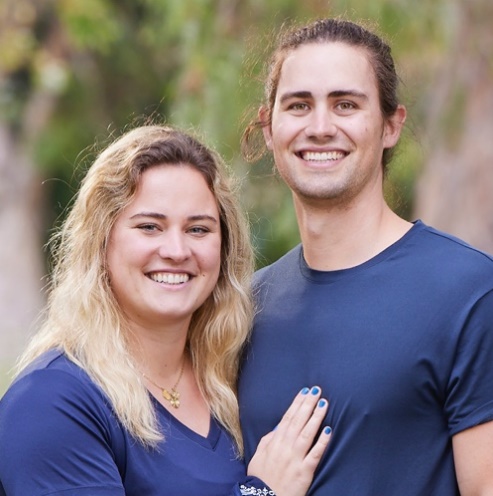 (ELIMINATED on 10/26)
Abby Garrett (24, Data Scientist) and Will Freeman (25, Accountant)
Childhood sweethearts from Birmingham, Ala.
Watch: Meet Abby and Will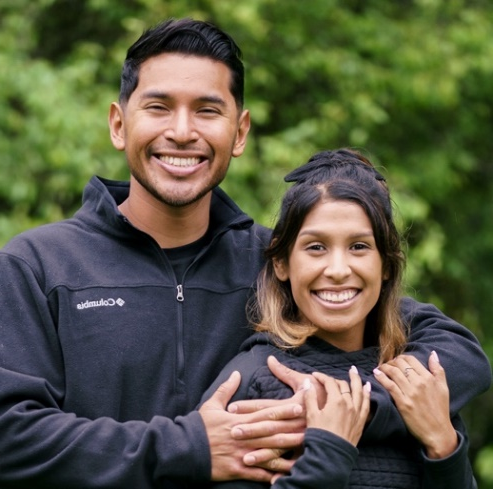 Aubrey Ares (29, Dance Studio Owner) and David Hernandez (29, Helicopter Mechanic)
Ballroom dancers from Los Angeles, Calif.
Watch: Meet Aubrey and David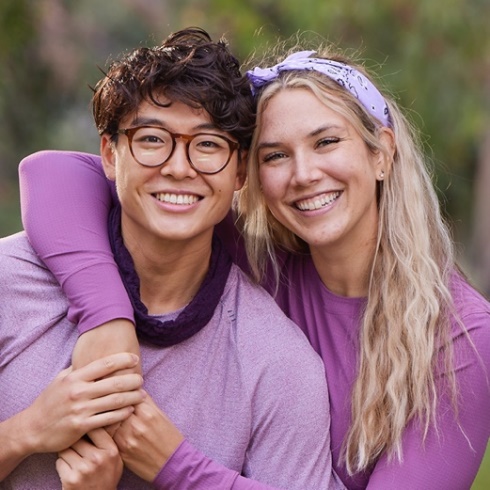 Derek Xiao (24, Product Manager) and Claire Rehfuss (25, AI Engineer)
Reality romance from Los Angeles, Calif.
Watch: Meet Derek and Claire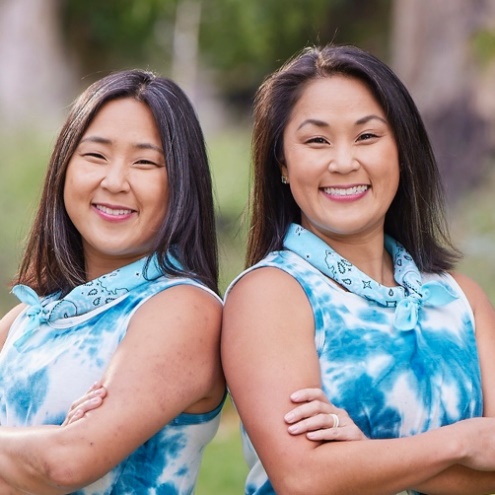 Emily Bushnell (36, Law Firm Admin) and Molly Sinert (36, Healthcare Admin)
Long-lost twins from Ardmore, Pa., and Palm Beach Gardens, Fla., respectively.
Watch: Meet Emily and Molly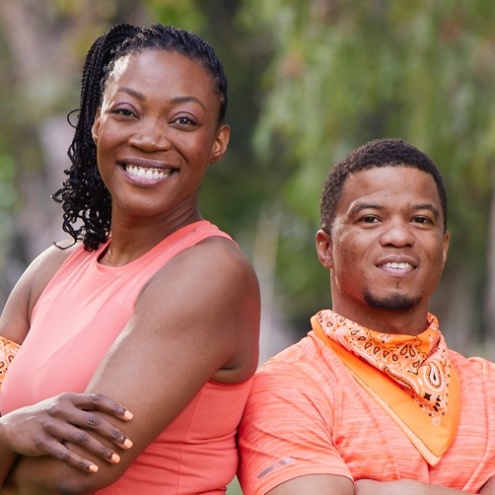 (ELIMINATED on 11/2)
Glenda (41, Insurance Underwriter) and Lumumba Roberts (41, Middle School Teacher)
Newlyweds from Norcross, Ga.
Watch: Meet Glenda and Lumumba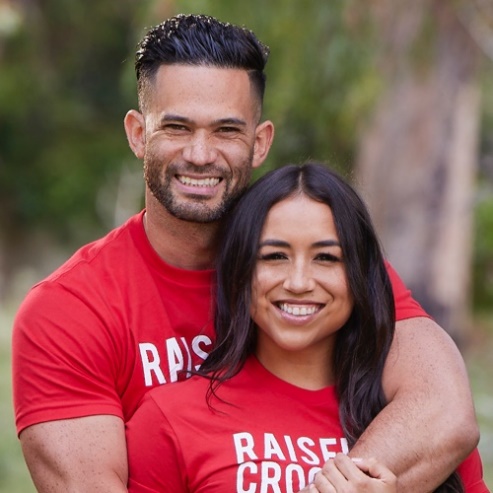 Luis Colon (34, Firefighter) and Michelle Burgos (34, Dancer)
Married from Miami, Fla.
Watch: Meet Luis and Michelle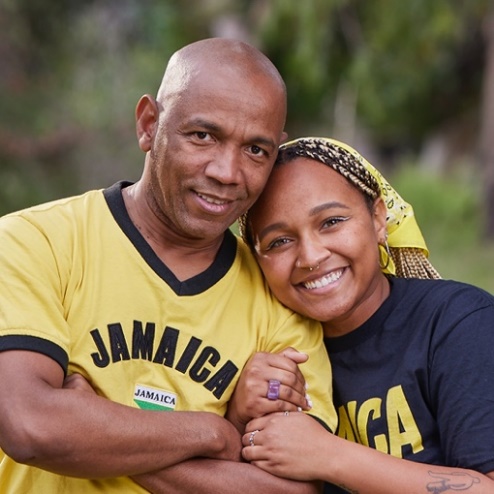 (ELIMINATED ON 10/19)
Linton (50, Assistant Principal) and Sharik Atkinson (23, Masters Student)
Father and daughter from Brooklyn, N.Y.
Watch: Meet Linton and Sharik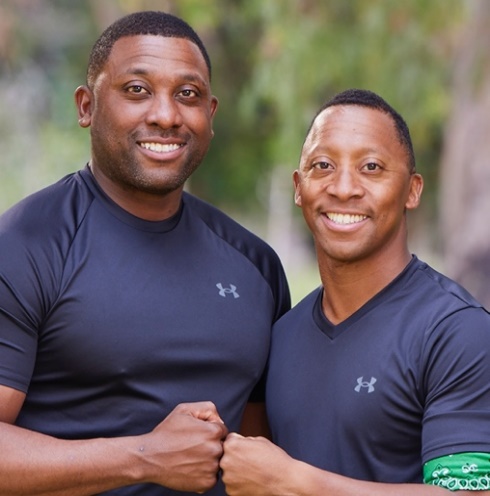 Marcus (38, Army Tank Commander) and Michael Craig (30, Air Force Fighter Pilot)
Military brothers from Richmond Hill, Ga., and Alamogordo, N.M., respectively.
Watch: Meet Marcus and Michael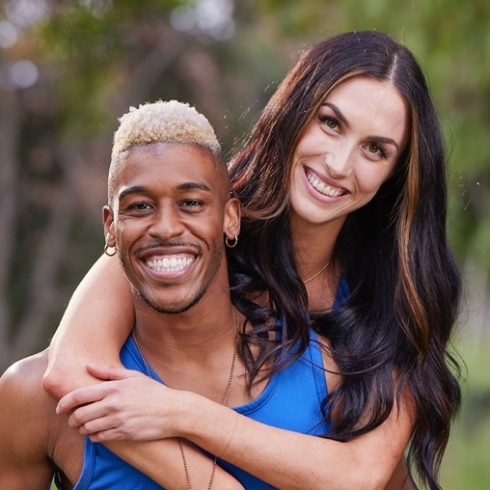 (ELIMINATED on 11/9)
Quinton Peron (29, Choreographer) and Mattie Lynch (27, Dance Coach)
Former Rams cheerleaders from Pasadena, Calif., and Vista, Calif., respectively.
Watch: Meet Quinton and Mattie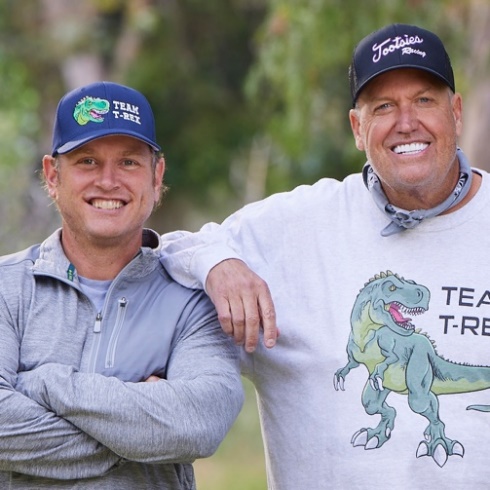 (ELIMINATED on 9/28)
Tim Mann (40, Probation Officer) and Rex Ryan (59, ESPN Analyst)
Golf buddies from Brentwood, Tenn.
Watch: Meet Tim and Rex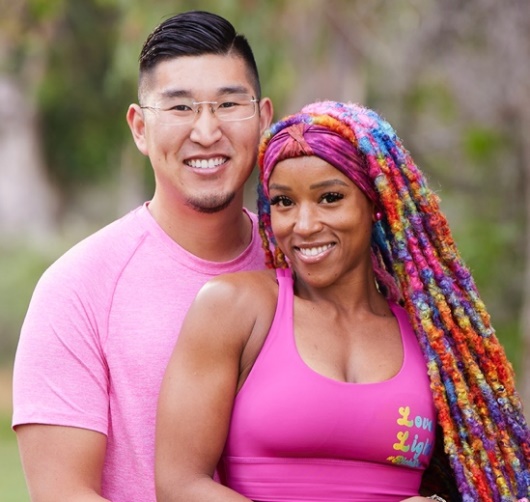 (ELIMINATED ON 10/12)
Rich Kuo (32, Life Coach) and Dom Jones (35, Gym Owner)
Motivational speakers from Huntington Beach, Calif.
Watch: Meet Rich and Dom
THE AMAZING RACE sends 12 teams on a trek around the world. Each team is comprised of two people who have a pre-existing relationship with one another. At every destination, each team competes in a series of challenges – some mental and some physical – and when the tasks have been completed, they learn their next destination. Teams who are farthest behind will gradually be eliminated as the contest progresses, with the first team to arrive at the final destination winning at least $1 million.
Jerry Bruckheimer, Bertram van Munster, Jonathan Littman, Elise Doganieri, Mark Vertullo, Phil Keoghan and Patrick Cariaga are the executive producers for Jerry Bruckheimer Television and Earthview Inc. in association with ABC Studios and Amazing Race Productions. THE AMAZING RACE was created by Bertram van Munster and Elise Doganieri.