AFTER AN UNKNOWN SHOOTER CAUSES CHAOS AT AN ANNUAL THANKSGIVING 5K, TIME IS OF THE ESSENCE FOR THE NCIS TEAM TO FIND THE CULPRIT, ON "NCIS," MONDAY, NOV. 21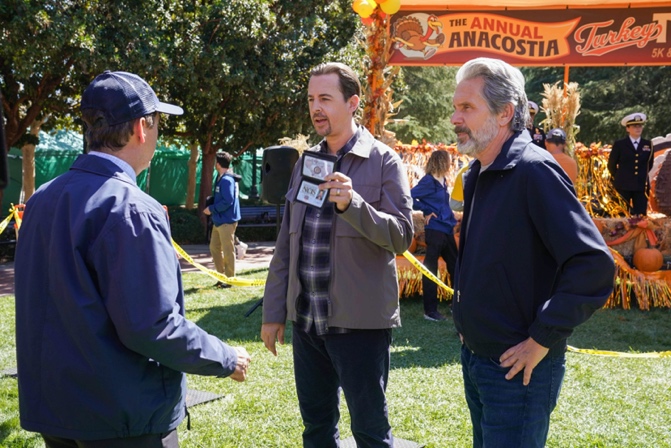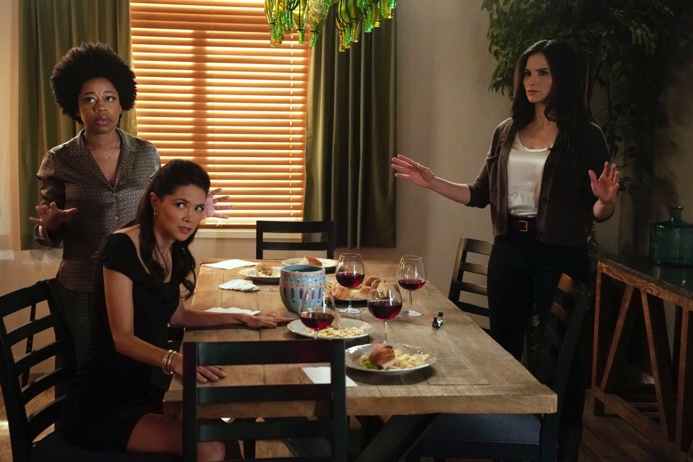 The Episode was Co-Written by Series Star Diona Reasonover
"Turkey Trot" – After an unknown shooter causes chaos at an annual Thanksgiving 5K, time is of the essence for the NCIS team to find the culprit. Also, Kasie joins Knight for Thanksgiving lunch at Knight's sister's house, on the CBS Original series NCIS, Monday, Nov 21 (9:00-10:00 PM, ET/PT) on the CBS Television Network and available to stream live and on demand on Paramount+*. The episode was co-written by series star Diona Reasonover.
REGULAR CAST:
Sean Murray

(NCIS Special Agent Timothy McGee)

Wilmer Valderrama

(NCIS Special Agent Nicholas "Nick" Torres)

Brian Dietzen

(Medical Examiner Jimmy Palmer)

Diona Reasonover

Katrina Law

(Forensic Scientist Kasie Hines)

(NCIS Special Agent Jessica Knight)

Rocky Carroll

Gary Cole

(NCIS Director Leon Vance)

(FBI Special Agent Alden Parker)
GUEST CAST:
| | |
| --- | --- |
| Lilan Bowden | (Robin Knight) |
| David Blue | (Charlie Samuels) |
| Gillian I. White | (Navy Rear Admiral Martha Stock) |
| Taryn Kelly | (Navy Lieutenant Sara Giles) |
| Gregg Binkley | (Bob Stivers) |
| Michael Anthony Perez | (Pete The Building Manager) |
WRITTEN BY: Diona Reasonover and Scott Williams
DIRECTED BY: Lionel Coleman
GENRE: Drama
Official CBS website: http://www.cbs.com/primetime/ncis/
*Paramount+ Premium subscribers will have access to stream live via the live feed of their local CBS affiliate on the service as well as on-demand. Essential tier subscribers will have access to on-demand the following day after the episode airs.
Facebook: https://www.facebook.com/NCIS
Twitter: http://twitter.com/#!/NCIS_CBS
Instagram: @NCIS_CBS
CBS Twitter: @cbstweet
Cast on social:
Twitter

Instagram

Sean Murray

@seanhmurray

@therealseanmurray

Emily Wickersham

@emilywickersham

@emilywickersham

Wilmer Valderrama

@wvalderrama

@wilmervalderrama

Brian Dietzen

@briandietzen

@briankdietzen

Diona Reasonover

Katrina Law

@dionareasonover

@katrinalaw

@dionareasonover

@katrinalaw

Rocky Carroll

@rockycofficial