WHEN A MARINE FALLS ILL DURING A TRAINING MISSION DUE TO AN ATTACK BY A GENETIC WEAPON, THE NCIS MUST TRACK DOWN THE PERSON RESPONSIBLE, ON "NCIS: LOS ANGELES," SUNDAY, NOV. 20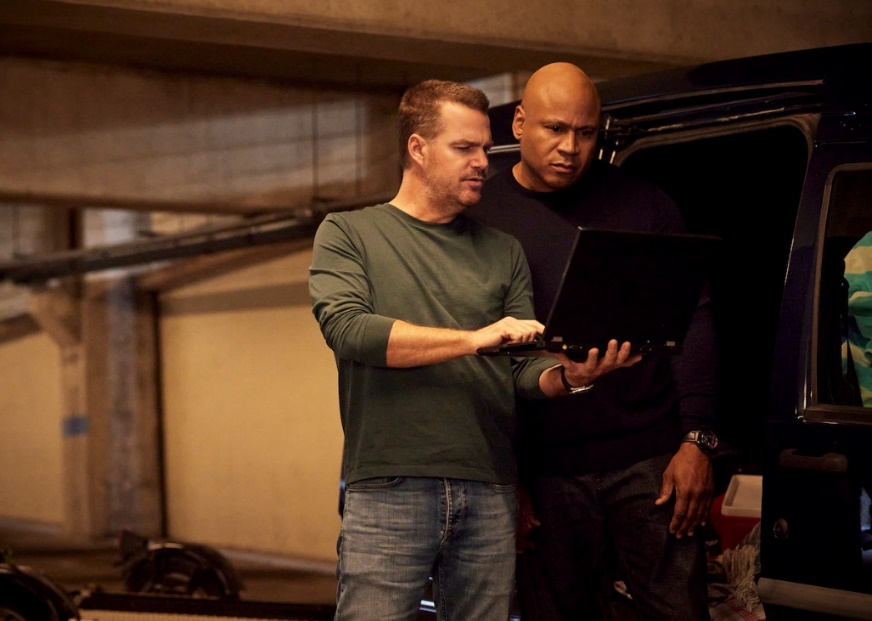 "Survival of the Fittest" – When a Marine falls ill during a training mission due to an attack by a genetic weapon, the NCIS must track down the person responsible for unleashing it. Also, Deeks struggles with balancing work and home life when Rosa comes down with the flu, on the CBS Original series NCIS: LOS ANGELES, Sunday, Nov. 20 (10:30-11:30 PM, ET/PT) on the CBS Television Network, and available to stream live and on demand on Paramount+*.
REGULAR CAST:
| | |
| --- | --- |
| Chris O'Donnell | (Special Agent G. Callen) |
| LL COOL J | (Special Agent Sam Hanna) |
| Linda Hunt | (Operations Manager Henrietta "Hetty" Lange) |
| Daniela Ruah | (Special Agent Kensi Blye) |
| Eric Christian Olsen | (NCIS Investigator Marty Deeks) |
| Medalion Rahimi | (Special Agent Fatima Namazi) |
| Caleb Castille | (Special Agent Devin Rountree) |
| Gerald McRaney | (Retired Admiral Hollace Kilbride) |
GUEST CAST:
Pamela Reed

(Roberta Deeks)

Natalia Del Riego

(Rosa Reyes)

Dominic Burgess

(Herman Cooper)

Piper Curda

(Lisa Cho)

Bobby Hogan

(Marine Private First Class James Williams)

Cyrus Hobbi

(Marine Staff Sergeant Pierce)

Jesse Boone

Susan Slome

Marcus Antony Brunner

(Nicholas "Nick" Embry)

(Jordana Hanson)

(Marine Private First Class Edward Hanson)
WRITTEN BY: Andrew Bartels
DIRECTED BY: Eric A. Pot
GENRE: Drama, Crime, Mystery
Official CBS website: https://www.cbs.com/shows/ncis_los_angeles/
*Paramount+ Premium subscribers will have access to stream live via the live feed of their local CBS affiliate on the service as well as on-demand. Essential tier subscribers will have access to on-demand the day after the episode airs.
Facebook: https://www.facebook.com/ncisla
Twitter: http://twitter.com/NCISLA
Instagram: @ncisla
CBS Instagram: https://www.instagram.com/cbstv
CBS Twitter: https://twitter.com/CBS
CBS PR Twitter: https://twitter.com/CBSTweet
CBS TikTok: https://www.tiktok.com/@cbs
CBS Twitter: @cbstweet
Cast on social media:
| | | |
| --- | --- | --- |
| | Twitter | Instagram |
| Chris O'Donnell | @chrisodonnell | @chrisodonnell |
| LL COOL J | @LLCOOLJ | @LLCOOLJ |
| Daniela Ruah | @danielaruah | @danielaruah |
| Eric Christian Olsen | @ericcolsen | @ericcolsen |
| Medalion Rahimi | @MedalionR | @Medalion_R |
| Caleb Castille | @CalebCastille | @CalebCastille |