Release
"60 MINUTES" LISTINGS FOR SUNDAY, OCT. 30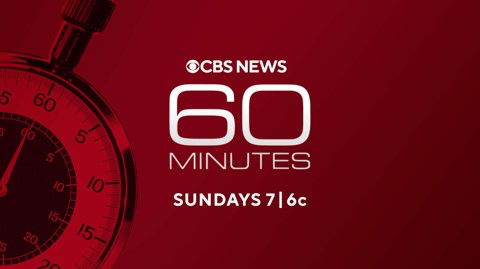 BELIEF IN THE BALLOT – Politicians who say the 2020 election was stolen are on the ballot this midterm election for key statewide positions, including secretary of state, which would give them power over elections. After two years of investigations and audits, no fraud or error has been confirmed in any state that would change the 2020 outcome. As Election Day nears, Scott Pelley reports from Arizona on a key midterm issue that has split the Republican Party and the country. Pelley interviews Arizona's Republican Attorney General Mark Brnovich and Republican House Speaker Rusty Bowers. He also speaks with State Rep. Mark Finchem, the Republican nominee who is in a neck-and-neck race for Arizona's secretary of state and has claimed Donald Trump won the 2020 election. Aaron Weisz is the producer.
PATHOGEN X – In the wake of the COVID-19 pandemic, Bill Whitaker travels to the Bwindi Impenetrable Forest in Uganda with a team of American and Ugandan scientists to try and find the next deadly virus before it finds us. 60 MINUTES went along with the virus hunters as they trekked deep inside the primeval forest testing bats, baboons and monkeys for Pathogen X, new viruses capable of jumping from wild animals to us. Heather Abbott is the producer.
DAVID SEDARIS – David Sedaris is one of the most famous and successful writers working today. He is a sharp chronicler of everyday life who collects experiences – his own and other people's – and skillfully deploys them in personal essays and in front of packed crowds around the world. Jon Wertheim spends time with Sedaris in New York and in the U.K., where he surprisingly has become known for picking up trash on the side of the road, to find out where he'll draw inspiration from next. David M. Levine is the producer.
Follow 60 MINUTES on Twitter, Facebook and Instagram. Listen to podcasts at CBSAudio. Stream 60 MINUTES on Paramount+.
Follow Us!