A NEW "THE PRICE IS RIGHT AT NIGHT" PRIMETIME SPECIAL WELCOMES EMMY AWARD-WINNING ACTRESS RACHEL BROSNAHAN, WEDNESDAY, JUNE 29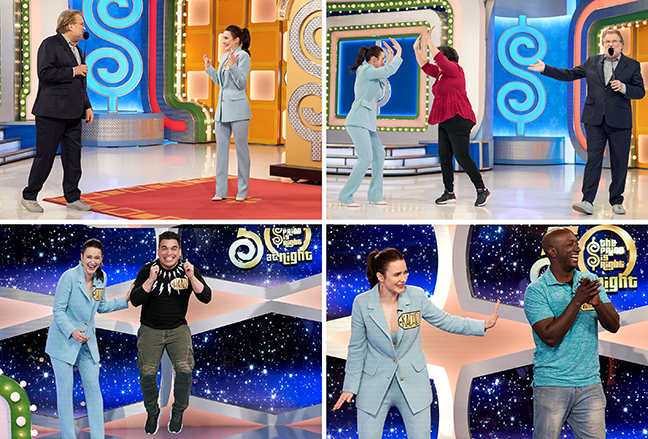 CBS Original game show THE PRICE IS RIGHT, hosted by Drew Carey, welcomes Emmy Award-winning actress Rachel Brosnahan to "come on down" for a special primetime episode of THE PRICE IS RIGHT AT NIGHT, Wednesday, June 29 (9:00-10:00 PM, ET/PT) on the CBS Television Network, and available to stream live and on demand on Paramount+*.
Brosnahan will play alongside contestants to raise money for Covenant House. The charity offers support to young people in need, by providing shelter, food, crisis care and more. Additionally, contestants will compete for "marvelous" prizes, including a trip to Paris and a specially themed showcase, as well as cash and cars.
Currently, the actress stars as Miriam "Midge" Maisel in acclaimed series "The Marvelous Mrs. Maisel," for which she has won two Golden Globes, an Emmy Award and a Critic's Choice Award. Season four of "The Marvelous Mrs. Maisel" premiered earlier this year.
THE PRICE IS RIGHT,network television's #1-rated daytime series and the longest-running game show in television history, is produced by Fremantle and broadcast weekdays (11:00 AM-12:00 PM, ET/10:00-11:00 AM, PT). Evelyn Warfel is the executive producer.
*Paramount+ Premium subscribers will have access to stream live via the live feed of their local CBS affiliate on the service as well as on demand. Essential-tier subscribers will have access to on-demand the day after the episode airs.
Website: http://www.cbs.com/daytime/the_price_is_right/
Instagram: https://www.instagram.com/TheRealPriceIsRight/
Facebook: http://www.facebook.com/ThePriceIsRightCBS
Twitter: www.twitter.com/priceisright